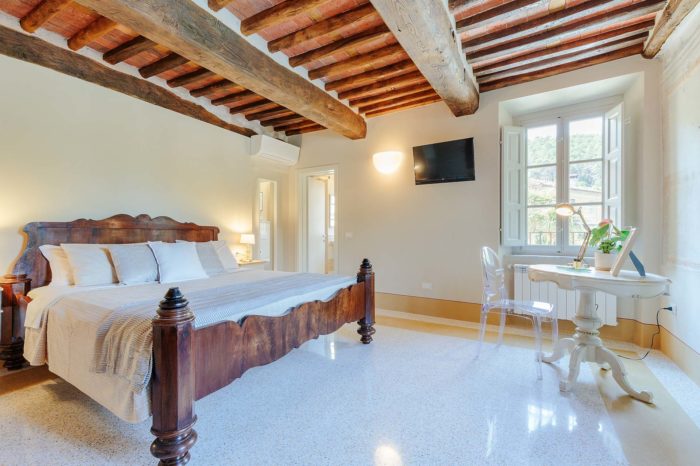 Room Vine is the room where most of the history of the house is present. On the internal large wall looking towards the pool, we found old decorative ornaments...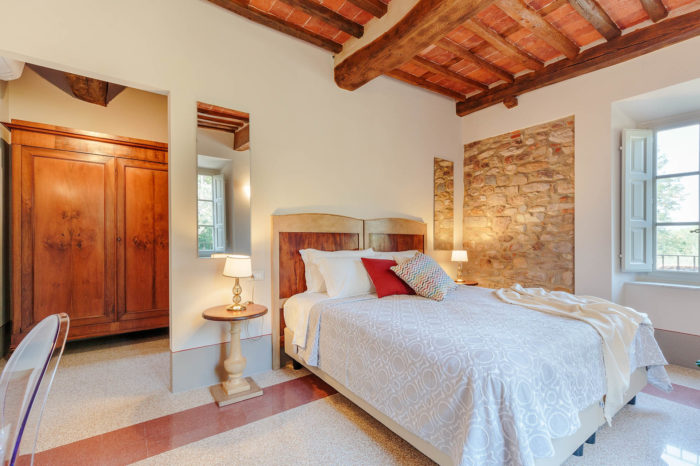 Room Jasmine is furnished with both original pieces dating back to the 1700's along with more recent furniture. It has two windows that look out onto...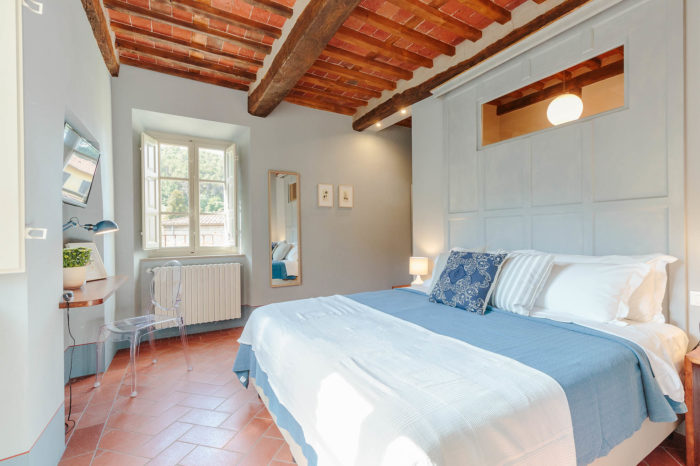 Of all the rooms in our B&B, Room Wisteria is possibly the most romantic. Along with Room Ivy, Wisteria has a windowless bathroom with an open 'window'...